SOCIAL SEED IS WHAT EVERY REAL ESTATE AGENT NEEDS!
The
Social Seed

is a dynamic and powerful IDX search plugin comparable to Zillow and Redfin, that gives YOU the ability to provide a user experience to compete directly on your own SITE!
Guess what though!?
The best part of the
Social Seed

package is not just the new age search feature, but the fact that it is coupled with effective web funnels, retargeting strategies, and targeted ads via FaceBook and Google AdWords which helps artistically magnetize consumers your way. Both buyers and sellers… Yes, SELLERS!
How cool is that!?
What In The Heck Is The Social Seed!?
Once traction is threaded within the website we produce for our clients, then the magic really starts to happen.
A built-in market boost feature begins to fuel potential sellers information which then keeps prospects educated about homes in their vicinity and provides market statistics about their neighborhood.
Creating top of mind awareness until they are ready to sell is the whole objective, and my oh my does this one keep you in the conversation effortlessly!
Our agency has been officially certified by DigitalMarketer.com and we absolutely love outside the box marketing!
We understand the concepts of real estate marketing in a digital age, which enables us to streamline client ideas into a mapped out plan of attack that generates effective results.
Objectively, we strive to produce more leads that blossom into transactions for our clients without changing their entire business model. You can always learn more by scheduling a demo. We are here to help!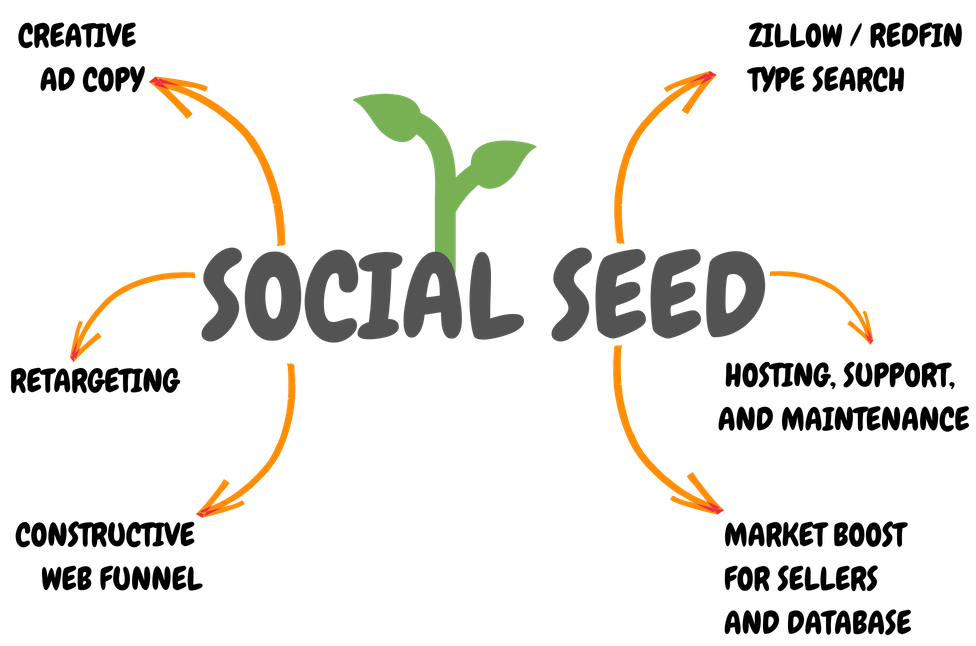 Only $369 Per Month!!!
Implement The Social Seed Today, To Get More Eyeballs On Your Business Tomorrow!