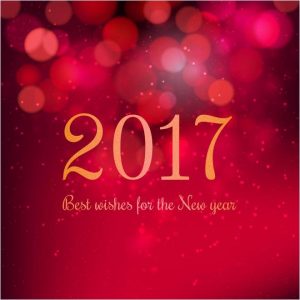 Your Real Estate Marketing 2017 New Year's Resolution
It is hard to believe that we are rounding home plate to the end of 2016 and 2017 is mere days away. Like many people around the world, I had grandiose plans on how I was going to make 2017 a year for the books: eat better, workout 5 times a week, spend dedicated quality time with my family, and put in the hard work to expand my business, taking it to the next level to find further success for my clients and myself. Some of these I celebrated success, some need a lot more work (give me credit, if I am working out I deserve a nice burger), and some are a continual  work in progress. Here are a few tips to get your real estate marketing 2017 New Year's resolution started off on the right foot:
Revamp (or replace) real estate website to ensure its relevance and responsiveness

You want it to look good, reflect you, and be a useful tool for your potential clients

Create search-optimized landing pages to improve SEO

Branded, or unbranded, these should take people to where they can get the answers they are looking for and to YOU

Experiment with new online marketing approaches to expand digital reach and Research new technology and integrate it into your business and stay on top of anything new

Online marketing is making great strides, but is constantly changing, be sure you are not wasting your time on actions that are not effective any longer

Create informative and entertaining videos for your website/social media/listings to attract potential clients

Focus your offline advertising to effectively farm your market

Print is NOT dead

Quality, direct marketing to a dedicated farming area is much more effective than a high quantity of flyers all over the city

Use automating tools to simplify and streamline your email, social media and blogging and Find a drip marketing calendar platform to easily nurture your lead database

Organize your database into lead segments so the right person gets the right message

Save time and energy

Realistically plan out your content marketing calendar in order to stick to it

Survey your leads/clients to find out what kind of topics they are interested in for blog/other content

A resolution is only effective if it is carried out. Don't overburden yourself and start dropping the ball mid-January

Analyze your marketing metrics and adjust (or eliminate) accordingly and conduct regular tests to see if your campaigns are effective

There is no magic pill for online real estate marketing, and it is always evolving. Be sure you are developing your marketing to reflect this.
Following the above steps and teaming with solid marketing partners right off the bat will get the marketing for your business off to the right start and make 2017 YOUR year!
Text FARMER to 95577 to Talk More About Your Real Estate Marketing 2017 New Year's Resolution
Hyper-Farmer Web is here for your online needs. Visit the website for more information.