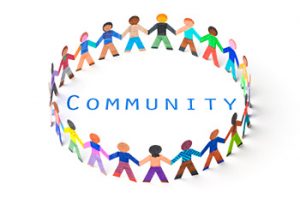 The Value of Community Pages on Real Estate Websites
Creating your own personal community pages on your website is a great way to shine among your peers and stand out for potential clients. The value of community pages is paramount to creating a lasting impression and building trust with your potential clients. Here are a few reasons why it is important to take the time to compile information and display it on a community page within your real estate website:
You show that you are the local area expert.

The process of buying or selling a home is a lengthy and life changing one, people need the right person in order to have faith that it can be done and done with their best interest at heart. Compiling all the resources for your viewers show that you have all this information and that you are willing to help fill in the blanks during this journey and builds trust.
You are helping home buyers and sellers.

When a person buys a home, they are typically planning on staying there for a while. So when choosing where to look for homes, they will want to do as much research as possible. You can be the one stop shop for this information. Including things like schools, businesses, community events, etc give potential buyers a good idea on what the community is like. On the other hand, you are also helping sellers by showing the community in a bright light.
You are getting yourself found online.

People go online to shop for homes first, so if you don't have a strong internet presence, you are losing business. Search engines, like Google, insist the websites have current and relevant information in order to get placed within rankings. Having a community page on your website that is updated with information will help you do this.
You are giving yourself the tools to be a better agent.

You probably know the community you work in like the back of your hand, but taking the time to compile the information on a page of your website will allow you to synthesize the information and gives you a chance to learn even MORE. The more knowledge you have, the better the agent you will become.
Take the time to create community pages on your website full of useful information, your future clients will thank you for it!
Text FARMER to 95577 to Get More Information about the Value of Community Pages.
Hyper-Farmer Web is here for your online needs. Visit the website for more information.