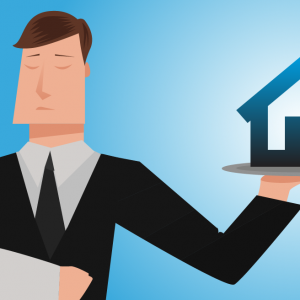 Real Estate Website Home Page Musts
They always say that first impressions mean the world and can impact the way people see you moving forward. There's no difference in that than in your marketing. Your real estate website home page is like walking into class on the first day, you want to be fresh, clean and approachable. Be sure to follow these tips in order to put your best foot forward and attract the business that you are hoping for.
Company/Agent Logo or Website Title:

This should be one of the first things people see in order to start to build brand recognition in the viewers minds. This should be clean, clear, fit the page properly, and match the color scheme.
Agent and Office Contact Info:

What is the point of having the website if someone cannot contact you for your services? You want this information to stand out, but not detract from the other important parts of the home page. Typically, the top or bottom corners are the best and highlighted or boxed to stand out from the rest of the page's content.
Primary Navigation:

These are buttons are to help viewers find what they are looking for quickly and easily as well as group like pages/topics together that could aid potential clients in their home selling or search.
Social Media Buttons/Widgets:

The importance of social media is widely known. Without offering a connection from your website to your social media pages (and vice versa) you are missing out on getting your potential client's to the right tools and making you the visible expert in the area.
Quick Search:

People go to real estate websites to search for homes. If your home search if not easily found and easy to use, then people will not use it. For an agent, this is also where you will capture potential clients through leads where they will enter their email and phone number to be followed up with.
Lead Capture:

Where potential clients enter their contact information in order to be reached out to. Depending on your IDX provider, you can customize the lead capture to be as aggressive or as passive as you and your market need it to be for a successful conversion.
Home Page Area Slideshow:

This is where you should display high quality photos that should represent your local area or the homes you work with.
Featured Listings:

This area shows off listings from the MLS. As an agent, you will want to display listings that you or your office are working with or homes in your niche to attract others that would fall into the same categories.
Company Information (Footer):

Should represent your contact information and social media buttons if not already at the bottom of the home page.
Be sure you place your domain name anywhere your audience can see it so they can reach you and find your services easily. This means your business card, your voicemail, all print marketing and any other online marketing to drive people to your website.
Text FARMER to 95577 to Get More Advice on Your Real Estate Website Home Page
Hyper-Farmer Web is here for your online needs. Visit the website for more information.