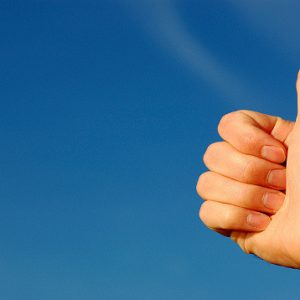 How to Use Online Reviews of Your Client's Testimonials to Grow Your Real Estate Business
More and more, first hand client's testimonials are playing an important role in driving new consumers to business, especially real estate.  85% of consumers actually use online reviews to evaluate local businesses. Think about it this way, if you were to buy something on Ebay, many would not only take into consideration the description and pictures of the product, but also the customer reviews that share their experience, likes and dislikes of the product they are looking into. The same will be the case with home buyers and sellers that are looking for a reliable and successful real estate agent.
When potential clients are looking at client's reviews of an agent they are able to find out some of the most important things they need to know about a real estate professional before they hire them. Things like: the reputations of an agent, if they are honest and trustworthy, they knowledge of the neighborhood, if the agent is timely with their responses and if the agent is caring and a good listener.
As people are looking at your reviews, it is noteworthy to mention that the lack of testimonials, or outdated reviews may count against you resulting in a potential client moving onto another agent. People trust peer recommendations more than other advertisementing methods because they realize that those people were exactly in their same shoes and it takes out the gamble of a bad experience. Word of mouth through reviews are seen as a recommendation and a potential referral driver.
The best way to obtain solid testimonials to present online for your potential clients to review is simply asking your happy clients to do it! You would be surprised at how eager past clients will be to write you a glowing review about how you helped them find the home of their dreams or the process of selling a piece of cake, if you just ask.
Tips to make the most of your online review strategy and where to post your client's testimonials:
Zillow and Trulia – These are the most popular real estate websites on the internet. Having accounts, and either syndicating your listings or advertising them gets your listing's exposure.
Yelp – Be sure to get at least 1 review on Yelp, being it is the number 1 consumer review site in the world and your potential clients will expect you to be there if you have successful relationships with clients. Also, it powers Apple's iOS maps and business directories.
Google+ – This is the most used search directory for local businesses and powers Google Maps on a desktop and mobile devise. Be sure that verify your Google+ business information so it shows up properly for SEO rankings.
LinkedIn – This is optimized for name and company searches and is your online resume.
Realtor.com – This is the 3rd most popular real estate website and integrates with LinkedIn.
Broker's Website
Agent's Personal Website – This is the most individual representation of your business online. It should have your testimonials exhibited to show successful client transactions.
Text FARMER to 95577 to Get More Tips About How to Leverage Your Client's Testimonials Online
Hyper-Farmer Web is here for your online needs. Visit the website for more information.