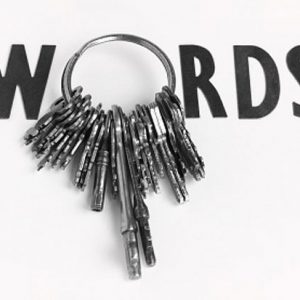 How to Understand Keywords to Drive Traffic to Your Site
It is not an unknown idea that it is important to win over consumers wherever they are. And more and more, consumers go online first before they make any decisions. As a real estate professional, you can be in front of any potential home-buyer or seller at the touch of a button, but only if you rank highly in the search engines aided by the knowledge of keywords.
Luckily, with a little understanding of what people are searching for and how to incorporate it within your online marketing, you can take advantage of the abundance of potential leads. With some education you can do the research necessary to find the right keywords for your business.
Searches and their keywords are important to customers and your business.

It's profitable. Search is the number one driver to websites, beating out social media by 300%.

It's Universal. 92% of online users use search engines and 59% say they do it once a day.

It's Competitive. 75% of users never get past the first page of search results.

What makes the right keyword for a local search?

Length: Keywords should only be 2 – 4 words long

Location: Can include city, state, neighborhood, etc.

Relevant product or service keywords: Words such as real estate, foreclosures, homes, condos. They should be represented throughout your website.

Commonly used words or phrases: Try to keep it simple. Think about what you would search for.

Analyze your competitors

Think about what keywords you would search for real estate in your area. See where your competitors rank.

Look through their meta tags to see if they are using things that you hadn't thought of that may be making them more successful online than you.

Compare your competitors, don't just copy them. See where they overlap in order to take the best of the best.

Utilize the tools at your disposal for keyword building research. Some well-known options are Google AdWords, Bing Ads, HubSpot SEO Keyword Tool, and so many more.
Text FARMER to 95577 to Talk More About Keywords and the Success of Your Website
Hyper-Farmer Web is here for your online needs. Visit the website for more information.