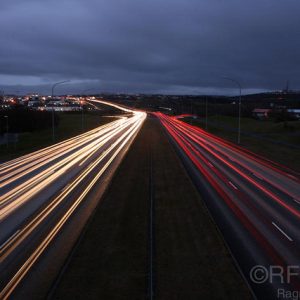 How to Intensify Your Real Estate Website Traffic
In order to stand out as a solid resource and best suited agent for a perusing home buyer or be made available to address the needs and provide the support needed to a local home seller starts first online. Part of that online presence is having relevant content on multiple platforms easily found on the web, the other is having a website that attracts attention and traffic.
In order to garner real estate website traffic and increase the number of new and returning visitors that will turn into leads follow these simple steps to increase your real estate website traffic:
Re-familiarize yourself with the current SEO strategies: You may already know some things that have worked to increase the optimization for your pages, but since the algorithms that affect optimization changes, you may need to change your strategy. Look at your analytics software and dive into the numbers. If you see that there are pages that are lacking traffic, you may want to revamp the keywords. After a few months you will be able to see if these changes have made an impact on your traffic.

Lead Capture Forms – Add them or Edit them: If you don't ask for the sale, you won't get it. So go into the pages that you see are getting higher traffic and be sure they have lead capture on. If they do, possibly adjust the strength.

Add Video Marketing all throughout the website: This will not be the end all – be all answer to your traffic needs, but it sure will intensify the content on the pages that they are added to. Think about the videos you could include on text heavy pages such as interesting listing videos, neighborhood highlights, or a live stream from an event.

Be sure to use your email campaigns: 1 – in – 4 agent's emails are opened and in those a high percentage are clicked from to a website. Prioritizing a campaign and nurturing existing leads keeps your prospects involved with your business and when they are ready to work with an agent, they will come to you.

Increase your Blogging frequency: It may seem like you are writing to a void at times, but writing and publishing your high-quality, in-depth blogs more often will help increase your site organically in the search engines and will also increase the likelihood that a click to one of your posts will turn into a lead.

Experiment with Ads on your site: Not that this should be a primary source for your SEO, but it is a helpful secondary tactic to generate traffic with the other strategies in place. Facebook Ads have been a great go-to for Real Estate agents as a great tool because you can focus your audience and add a Facebook Pixel to your site that helps re-market to leads on Facebook by showing your ads to the right individuals.

Earn Referral Traffic to Your Website: Finding other bloggers or online influencers to feature your website on their blogs, online newspapers or other online content will drive traffic from an audience that you may not have access to normally.
Whatever your strategy is, it will only help you as long as it is not to do anything at all. Being stagnant online with no change will only decrease your likelihood of ranking high in the search engines and exposure to your potential clients.
Text FARMER to 95577 to Get More Information about Real Estate Website Traffic
Hyper-Farmer Web is here for your online needs. Visit the website for more information.