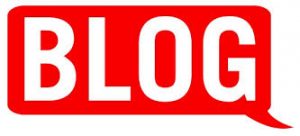 Blogging Successfully for Real Estate
Having a web presence is essential for a successful real estate business considering 92% of home buyers will go online to start their home search. Having a prominent website with relevant content is one way to do this. Many agents will spend thousands of dollars on lead generating SEO or paid traffic, but there are ways to generate organic traction on your site by blogging successfully.
Tips on Blogging Successfully
Focus on quality, not quantity. Google and search engines want quality products so if you are writing about content that is valuable to readers the search engines will rank you higher.
Write about what you like and think before you post. If you force yourself to write something you don't enjoy your viewers will see it. Keep in mind, once it is published and out there it can be seen by anyone and will be crawled by the search engines. It's hard to take back what you have written down, so be sure to re-read your article before you share it with the world.
Each blog articles should contain a keyword that is present in the title of the blog and in the first paragraph of the article. This word, or short phrase, should be used 1% of the article's total word count but not exceeding 2.5%. So using it about 2-4 times in the article should be about it.
The blog article should be about 300 words, no less. If you write more, that's wonderful, but keep your audience in mind. No one will sit to read a long winded article, so keep it focused, use short paragraphs, use headings but don't dip below 300 words or you risk it being too short for search engines to rank.
Pictures and videos are helpful! Use photos that are relevant to the article and be sure the 'alt' tag in that image is the keyword you used for the blog.
Text FARMER to 95577 to Get More Blogging Tips
If you don't have the knack for the written word or can't seem to find the time to keep up with a professional blog, Hyper-Farmer Web offers a blogging service for as little as $39/month.

Hyper-Farmer Web is here for your online needs. Visit the website for more information.