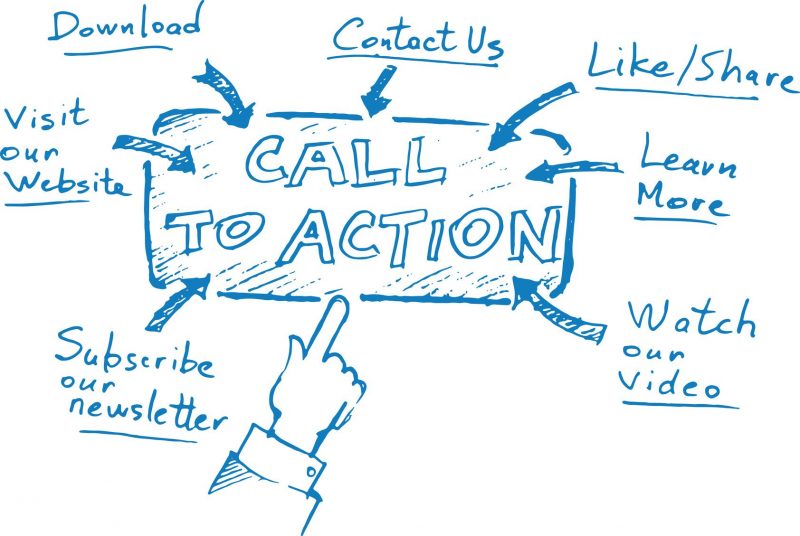 About Call to Action Marketing
In a time long, long ago marketing was very different. Call to Action marketing was not so heavily used, if at all. Some may say it was easier. The concept was simple, put your message and your product in front of potential clients and they will buy. In today's day and age, the consumer is intelligent and informed. This has come about because of the Internet. Search engines, email, and social media have empowered consumers in a way that has never happened before.
So, as a small business owner, entrepreneur and real estate agent, where does that leave you?
How Your Website Plays a Role with Call to Action Marketing
To begin with, you want to think of your website as a "city center". All marketing "avenues", such as email, social media, direct mailers, pens, billboards, benches, etc. should drive traffic back to the city center (aka website.) Your website should provide value and content to your current and potential clients. For buyers, you should provide the newest listings in the area, and provide recent home values for sellers.
How To Drive Clients To Your Destination with Call to Action Marketing
You can drive clients to your website through "call to action". Calls to action are a tried and true marketing technique employed by savvy agents to inspire their clients to take action. For example, sending a direct mailer with a call to action "to find out what homes in your area are selling for, go to www.yourwebsitedomain.com". The same goes for buyers – "find out what homes have just hit the market by going to www.yourwebsitedomain.com".
Stay tuned for more information on how to build on this strategy and craft your own marketing message. If you are looking for a website provider or considering a change, get more information on our services starting on our homepage at www.HyperFarmerWeb.com.
Thanks for reading and have a great day!